DVR Simulator is a FPV Drone Simulator for PC and Virtual Reality headsets. Virtual Reality is used to simulate the FPV goggles (including OSD).
F.A.Q.
What is DVR Simulator?
DVR Simulator is a FPV Drone simulator featuring Freestyle and Racing modes.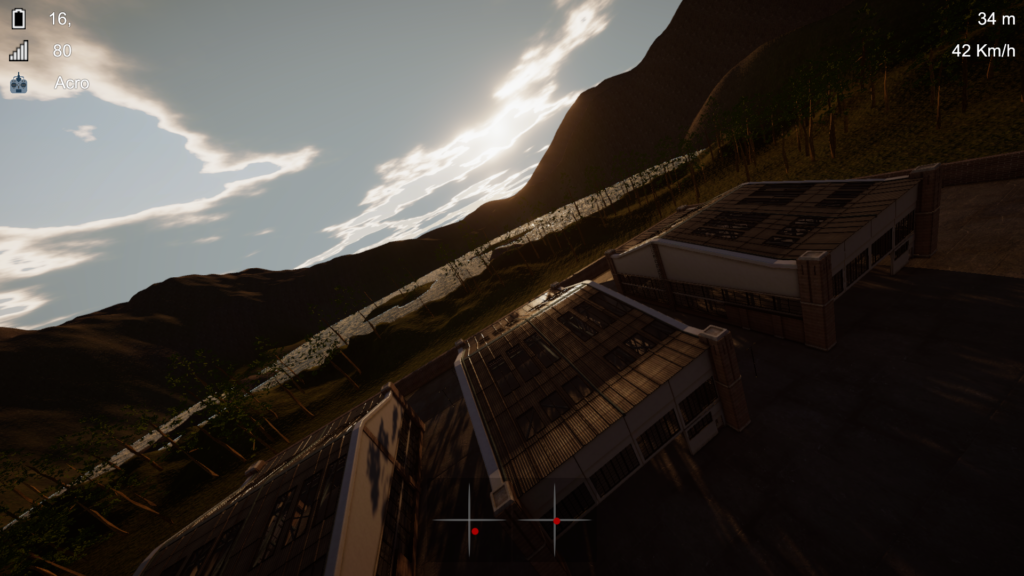 Is it already on Steam?
How can I get it now?
What is the development status?
Both Freestyle modes are complete
The drone editor is made to custimize every physics values, as well as flight controller parameters (Rates, 3D mode, etc.)
Input Streaming allows you to stream you RC transmitter inputs from the PC to another device, like an Oculus Quest or an Xbox One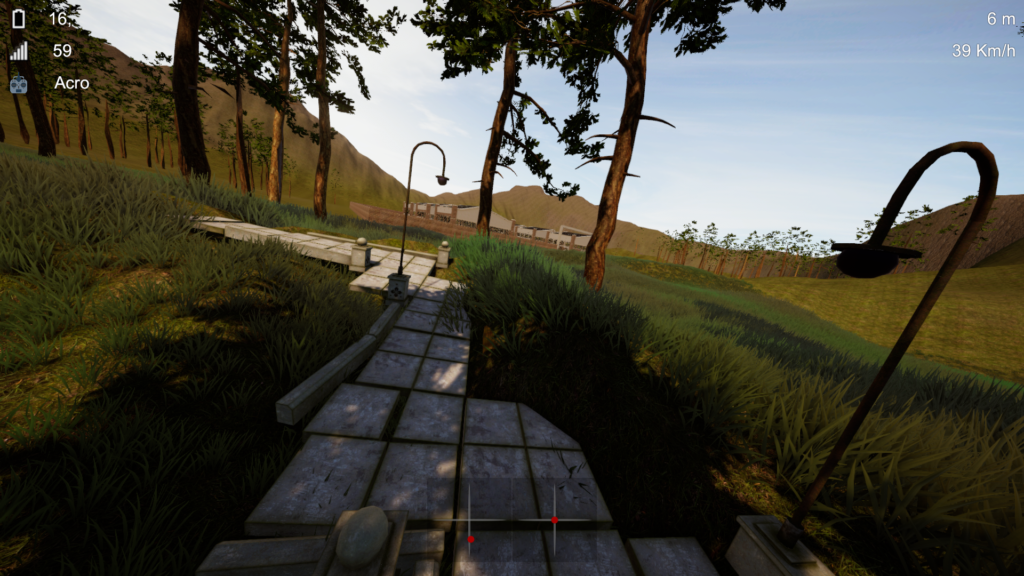 Will be it a paid or a free game?
There is a FREE demo on itch.io
And a $10 early access full version
The 1.0.0 release will be $15
Do you have a PRO version?
Contact me using the contact form or my email, we can talk about it yes.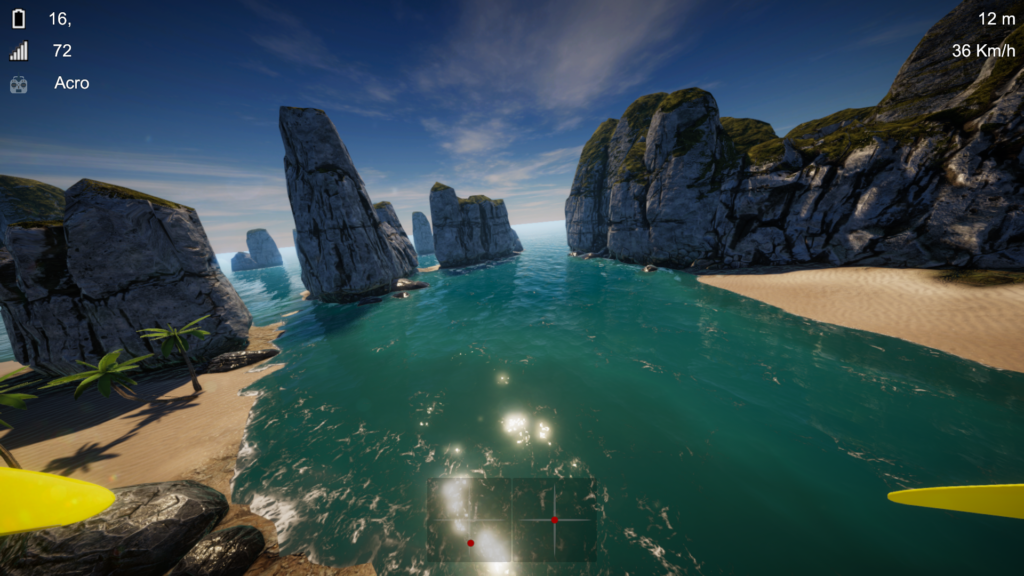 What operating system are supported?
| | | |
| --- | --- | --- |
| Platform | Status | Distribution |
| Windows | Supported | Steam, Itch.io, Microsoft Store (UWP) |
| Linux | Supported | Steam, Itch.io |
| Mac | Experimental | Itch.io* |
| Android | Experimental | Itch.io (on hold) |
| Oculus Quest | Supported | Itch.io, Oculus AppLab, SideQuest |
(*) Mac build is not supported on Steam because Steam requires a signed build. I can't do that because I don't have an Apple Developer account. It can change if the game sells well.
What languages are supported?
French
English
More will be added later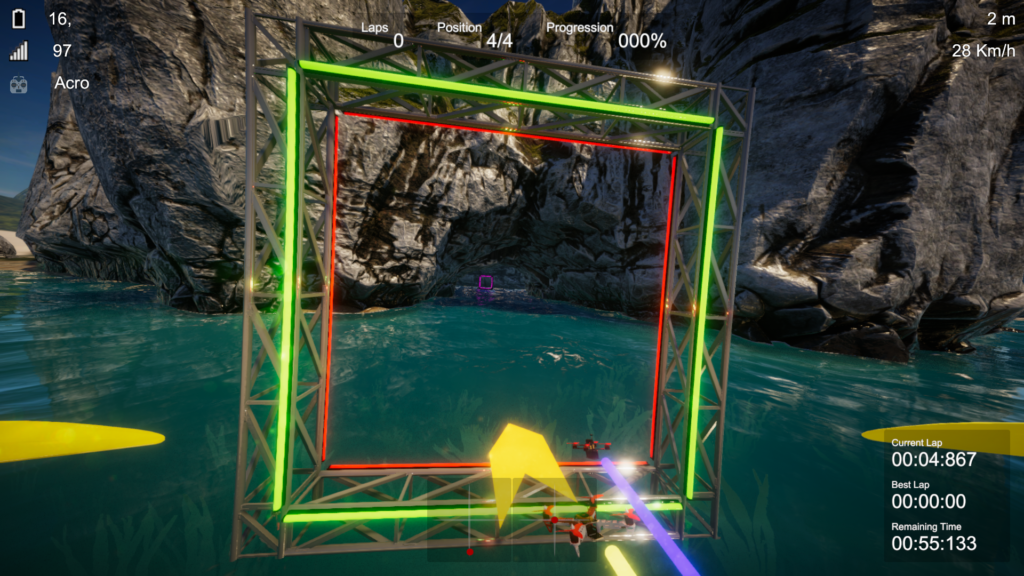 What kind of controllers can I use?
Gamepads are supported out of the box
A large majority of real radio-transmitters such as FrSky, Devo, etc.. on PC
The Input Streamer allows you to stream your RC transmitter inputs to the Oculus Quest/Xbox One
VR Game Controllers (But it's not recommanded because joysticks are too small, it's not precise)
Keyboard and Mouse are NOT supported for obvious reasons
Does it support multiplayer?
How many modes are available?
Freestyle: Drones, Helicopters, maybe planes
Racing
Have you plans to support other type of aircraft?
This is something I would love and the code was written in that way
There is an helicotper in test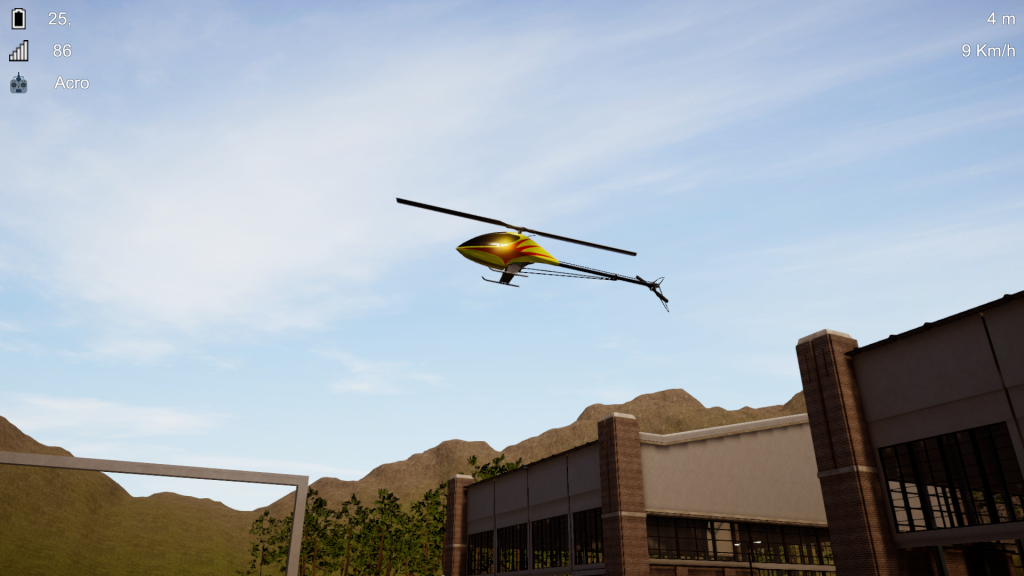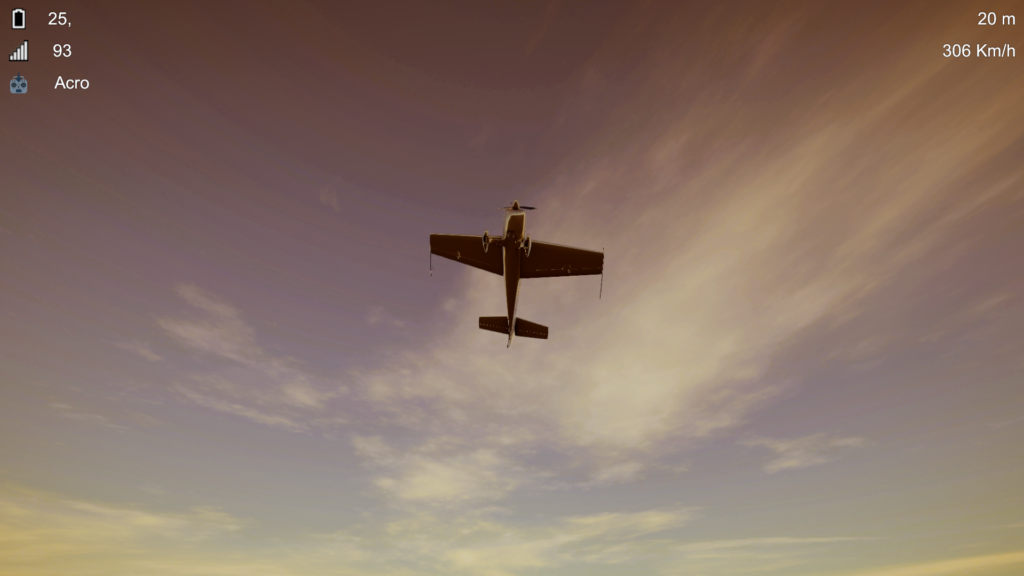 What about physics?
RCRates system with presets or custom values (use your own rates)
A PID controller will be available for YAW/PITCH/ROLL axis
A physics editor allows you to change the Drag, Angular Drag, Interpolation times, PIDs, Rates, etc.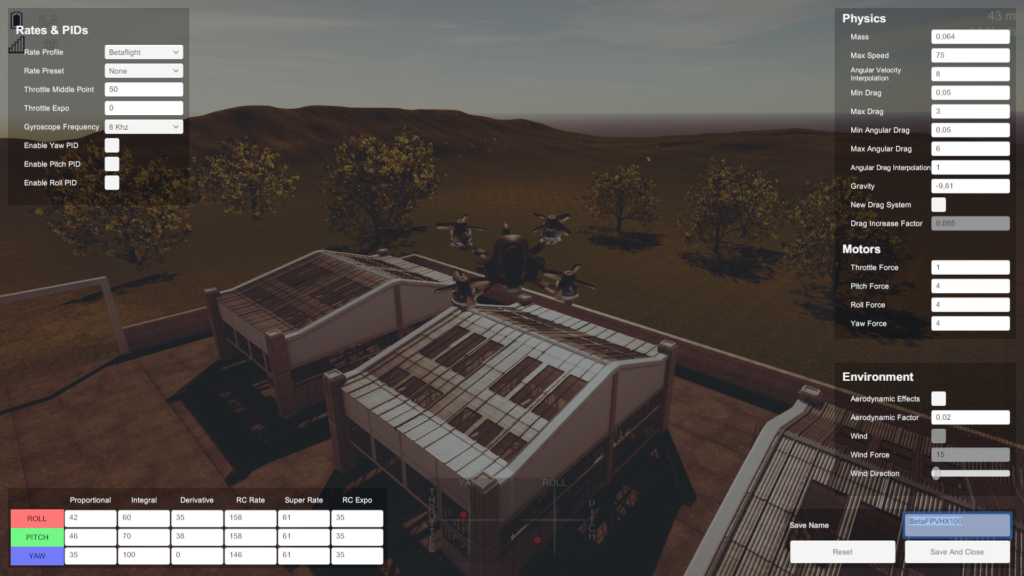 Why do have removed the Learning Module?
Mainly because other simulators did that better
I have a question, where can I contact you?