DVR Simulator is a FPV Drone Simulator for PC, Mobile and Virtual Reality headsets. It's main keys are Virtual Reality support to simulate FPV goggles, and a learning module which will teach you how to become a FPV Drone pilot. Of course you can enjoy the Freestyle mode and do the best tricks, or the racing mode.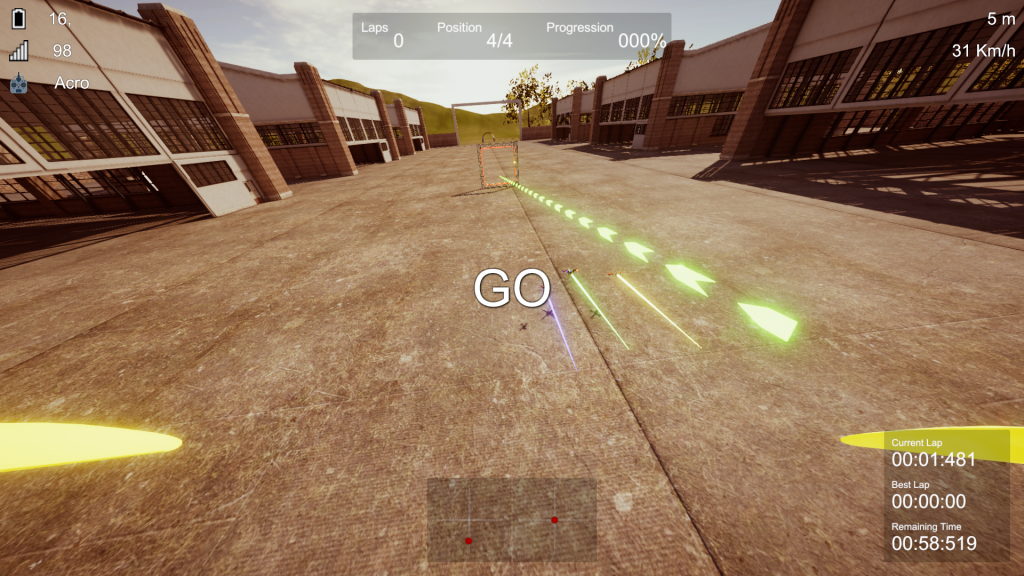 F.A.Q.
What is DVR Simulator?
DVR Simulator is a FPV Drone simulator featuring Freestyle, Racing and Learning modes.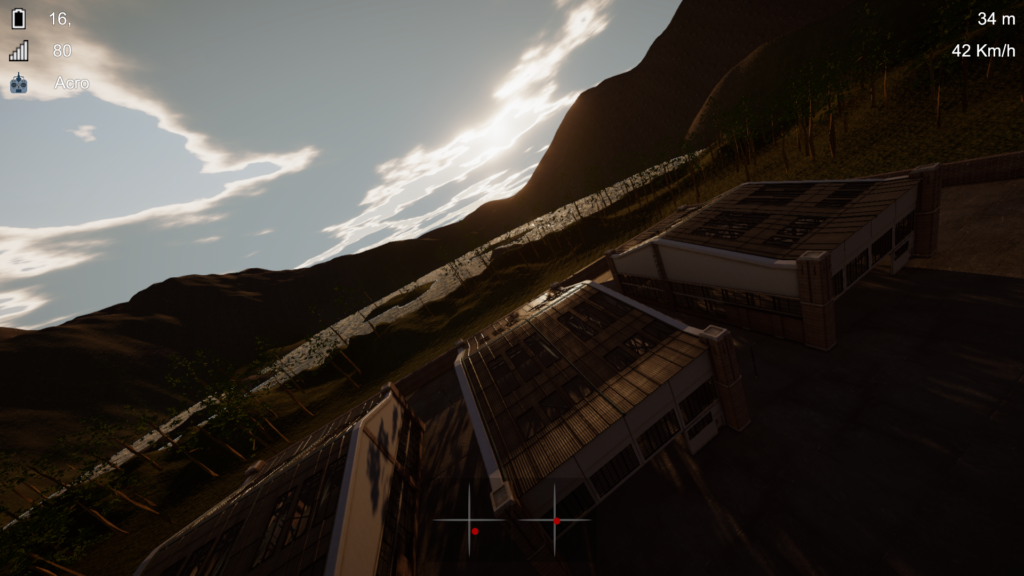 Is it already on Steam?
What is the development status?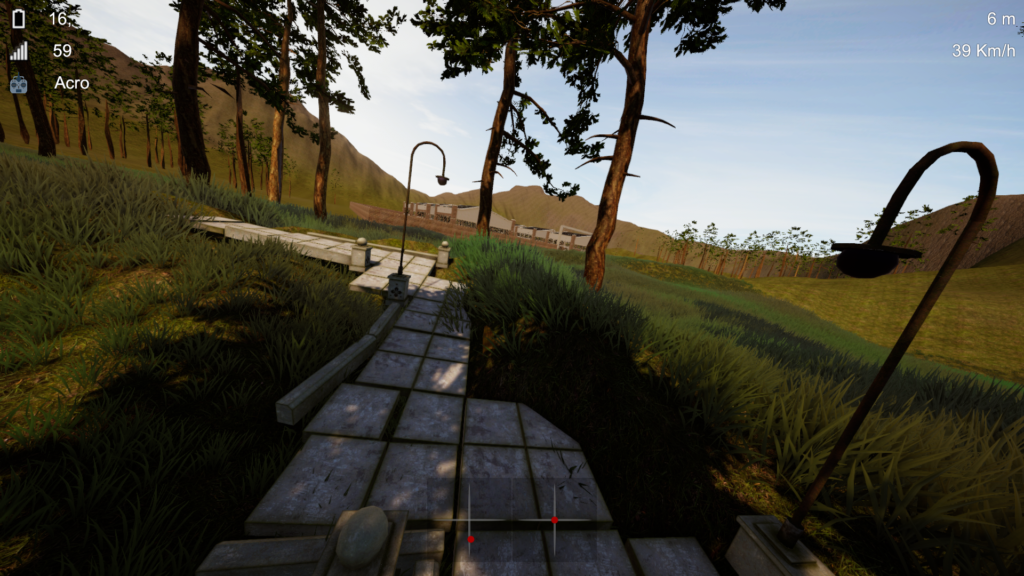 When will be it available?
Beta available right now on Patreon (Steam + Itch.io)
Early-access is expected for late 2020
The final game is expected for 2021
Will be it a paid or a free game?
It'll a paid game, the price will be low during the open BETA stage and will increase until the final release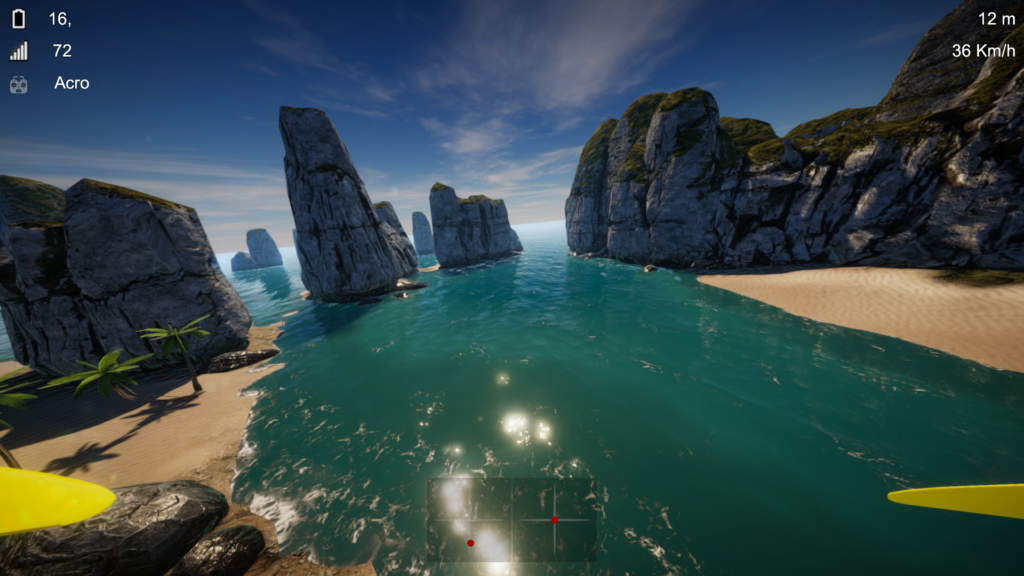 What operating system are supported?
| | | |
| --- | --- | --- |
| Platform | Status | Distribution |
| Windows | Supported | Steam, Itch.io, Microsoft Store (UWP) |
| Linux | Supported | Steam, Itch.io |
| Mac | Experimental | Itch.io* |
| Android | Experimental | Itch.io, (Playstore) |
| Oculus Quest | Supported | Itch.io, (SideQuest) |
(*) Mac build is not supported on Steam because Steam requires a signed build. I can't do that because I don't have an Apple Developer account. It can change if the game sells well.
What languages are supported?
French
English
Arabic
More will be added later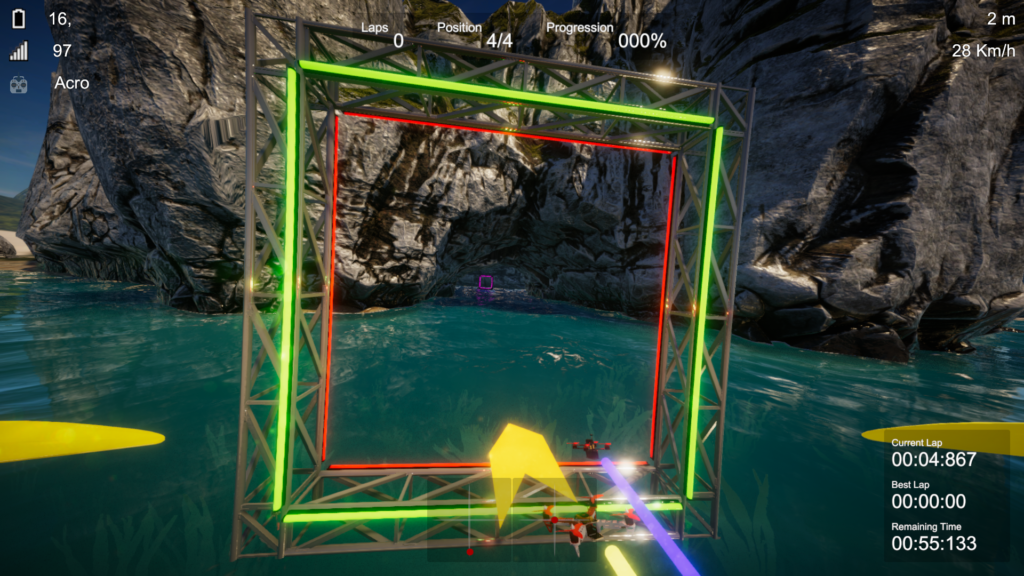 What kind of controllers can I use?
Gamepads are supported out of the box
A large majority of real radio-transmitters such as FrSky, Devo, etc..
VR Game Controllers (But it's not recommanded because joysticks are too small, it's not precise)
Keyboard and Mouse are NOT supported for obvious reasons
Does it support multiplayer?
Yes, but only Freestyle mode for now
How many modes are available?
Freestyle: Drones, Helicopters, maybe planes
Racing
Learning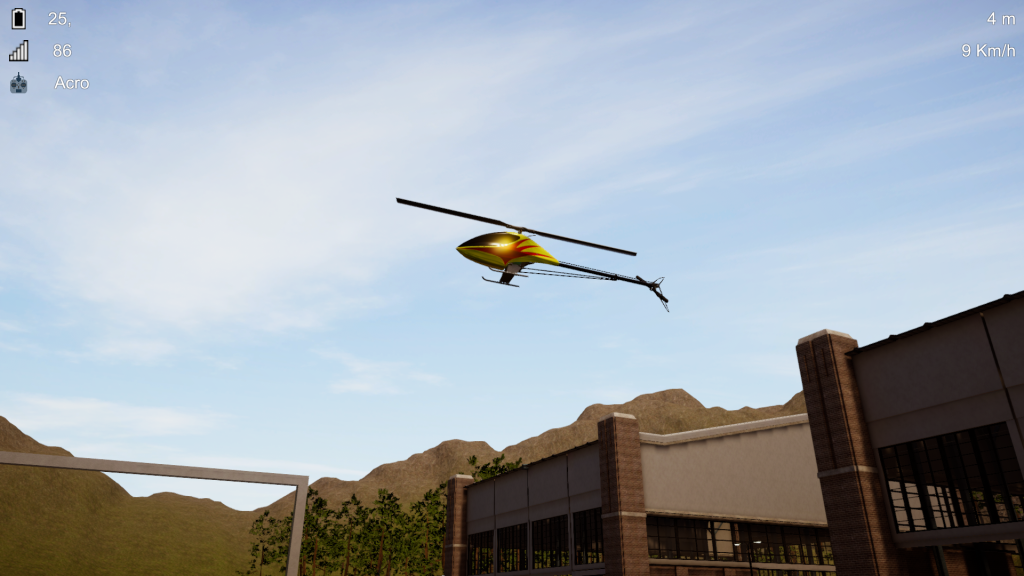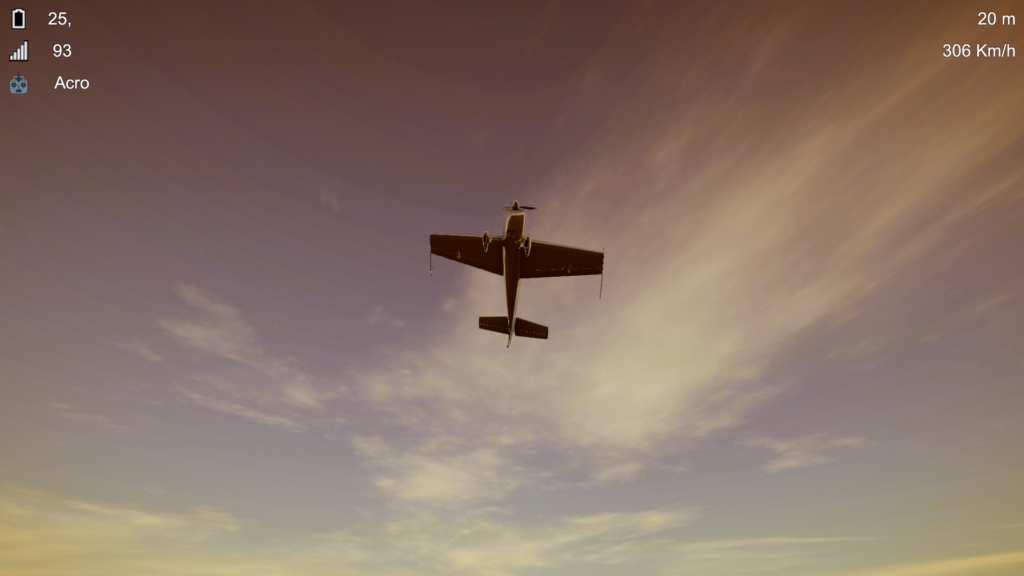 What about physics?
RCRates system with presets or custom values (use your own rates)
A PID controller will be available for YAW/PITCH/ROLL axis
A physics editor allows you to change the Drag, Angular Drag, Interpolation times, PIDs, Rates, etc.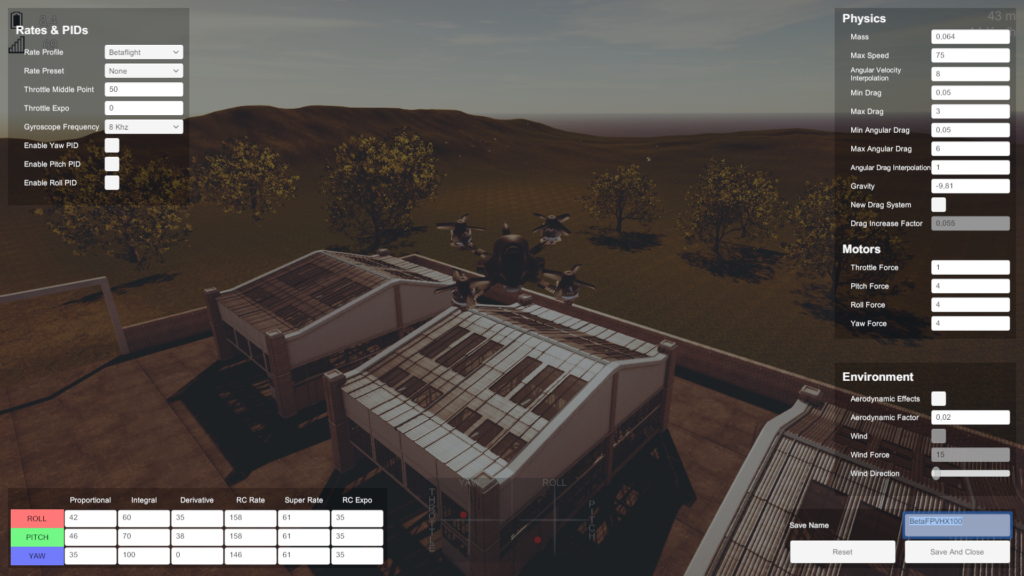 Can I really learn to fly?
You'll be able to learn the basics, but you'll be a true pilot with a real quadcopter. The simulator will give you the keys and some reflexes. That way you'll be more confident for your first fly. In any case, don't fly alone the first times 😉
I have a question, where can I contact you?